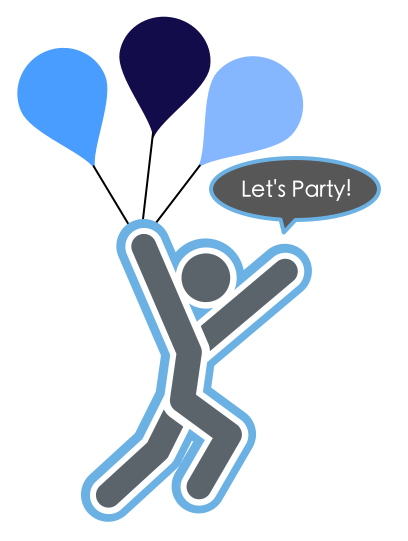 Book the celebration of a lifetime with Windy City Ninjas!
Party times available:
Fridays: 5:30PM
Saturdays: 12PM, 1PM, 2PM, 3PM 4PM and 5PM
Sundays: 11AM, 12PM, 1PM, 2PM 3PM, 4PM.
note: We also take special requests for parties during the week
PARTY DETAILS
$450 up to 20 children
$20 per additional child
Generally recommended for ages 5+. Please contact us for details.
Included:
1:45 total time – 60 minutes gym time (you have the WHOLE GYM to yourself) and 45 minutes in party room.
Gym time includes professional support and timed obstacle race with prizes for winners! – Enjoy both fun open time and coordinated activities.
Party room time includes:
Host/Server support and coordination
Clean up
Storage of coats/gifts
One T-shirt per party for birthday celebrant
Plates, napkins, cups, silverware, serving ware
Water
Make your party shine with our fantastic add-ons. We will make your big day easy by supplying everything you need:
Available Add-Ons through our Online Store:
Pizza – $20 for 16′ cheese, pepperoni or sausage
Gatorade – $1 a bottle – variety of flavors
Goldfish – $6 for large bag
Veggie Straws – $6 for large bag
Fruit Bowl – $30 for large bowl
T-shirts – $18 each
Goody Bag (includes WCN BPA free water bottle, WCN bag) – $12 each

To book a party, please follow these easy steps:
STEP 1. CREATE OR SIGN INTO YOUR ACCOUNT. PLEASE CREATE THE ACCOUNT AS A PARENT.
a) REVIEW/ADD YOUR CHILDREN THROUGH "ADD FAMILY MEMBER" – BE SURE TO INCLUDE BIRTHDATE AND GENDER FOR BIRTHDAY CHILD AND EACH CHILD ATTENDING THE PARTY.
b) IF THIS IS YOUR FIRST TIME COMING TO WINDY CITY NINJAS, SCROLL DOWN PAGE TO AGREE TO OUR POLICIES AND WAIVER.
STEP 2. GO TO "PARTIES" TAB FROM YOUR ACCOUNT PAGE AND SELECT DAYS AND TIMES
STEP 3. SELECT "BOOK" NEXT TO YOUR DESIRED PARTY TIME
STEP 4. A $150 NON-REFUNDABLE DEPOSIT IS DUE AT THE TIME OF BOOKING. YOU WILL RECEIVE A CONFIRMATION EMAIL WITH ALL PARTY DETAILS!
STEP 5. GET READY TO PARTY LIKE A NINJA!
Please send us an email at info@windycityninjas.com or call Emily at 312-961-5139 to book your party via phone or if you have any questions.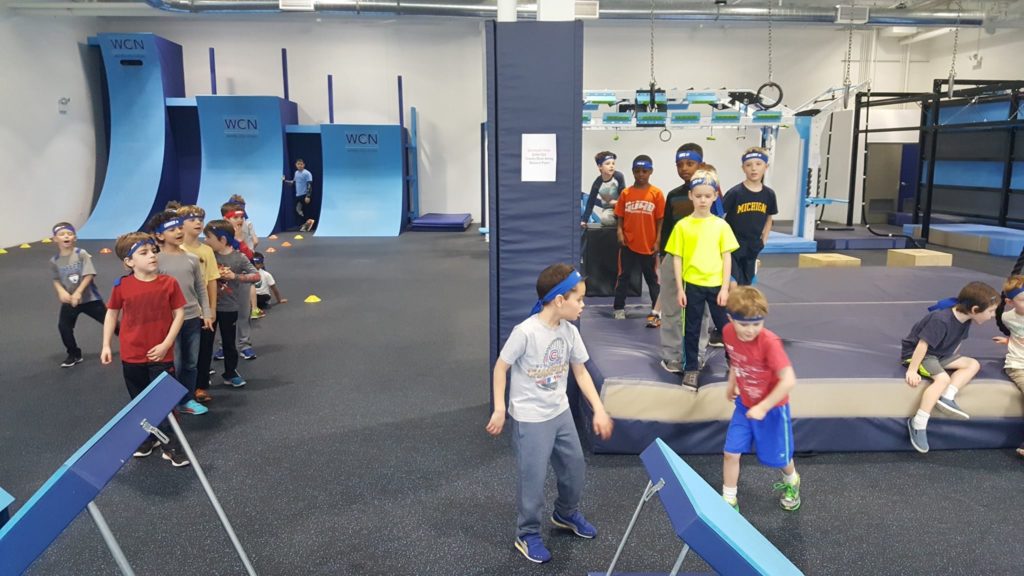 Birthday party fun! Just a little team ninja warrior friendly competition.
Please note that no outside food, other than cake/cupcakes, is permitted.