Pricing
$450 up to 20 children for 1 hour and 40 minute party
$20 per additional child
We have GREAT parking right in front of our building for you and your guests. 60 minutes gym time (you have the WHOLE GYM to yourself) and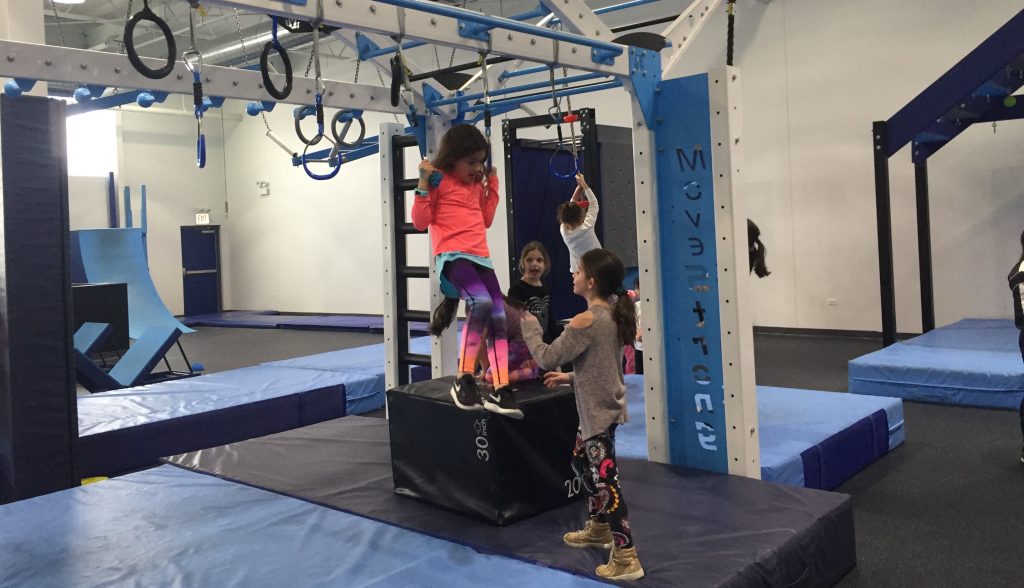 40 minutes in party room. Pizza from La Gondola.
PLEASE FOLLOW THESE STEPS TO BOOK YOUR PARTY ONLINE
STEP 1. BOOK YOUR PARTY USING OUR ONLINE CALENDAR BELOW – SELECT YOUR DATE AND THEN ADD TO YOUR CART AND CHECKOUT. A $150 NON-REFUNDABLE DEPOSIT IS REQUIRED AT THIS TIME.
STEP 2. YOU WILL BE ASKED TO LOGIN OR CREATE AN ACCOUNT. IF YOU ARE CREATING AN ACCOUNT FOR FIRST TIME, SCROLL DOWN PAGE TO AGREE TO OUR POLICIES AND WAIVER.
STEP 3. AT LEAST 7 DAYS BEFORE YOUR EVENT, YOU WILL WANT TO VISIT OUR ONLINE STORE TO PURCHASE YOUR FABULOUS BIRTHDAY ADD-ONS (PIZZA, DRINKS, GOODY BAGS). YOUR REMAINING BALANCE IS DUE AT THIS TIME AS WELL.
STEP 4. YOU WILL RECEIVE A CONFIRMATION EMAIL WITH INFORMATION TO FORWARD ONTO YOUR GUESTS PRIOR TO THE BIG DAY.

BOOK YOUR FRIDAY, SATURDAY OR SUNDAY PARTY ONLINE NOW!
Select the weekend you are interested in booking and press "Search" at bottom of calendar. *