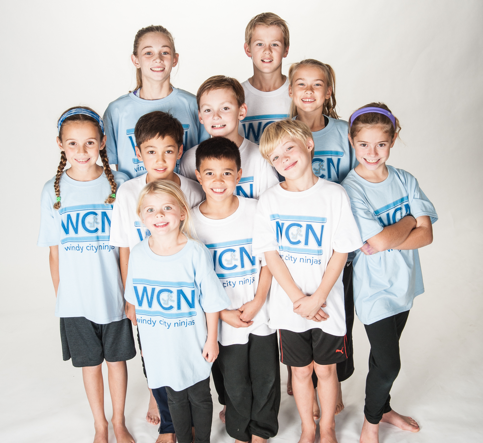 Full and Part-Time Positions
Looking for a job at Windy City Ninjas? Great, we are looking for energetic and friendly people to join our team! Some full-time and part-time positions available. Please send your resume and contact information to info@windycityninjas.com
Coaches/Instructors Positions
Windy City Ninjas, Chicago's newest children's fitness facility, has coaching positions available at our brand new, 10,000 square foot space located at Bradley Place. We are seeking energetic and athletic individuals with a sincere passion for children and fitness. This is a very active position involving high energy, hard work and hustle. It's also very rewarding to help children of all ages develop physically, cognitively and emotionally as they build confidence and self-esteem.
If you love working with kids, we'll train you to lead our high-energy, fun-filled classes!  Some light administration work may be required (front desk, customer service, etc.).
Some of the qualities we look for in candidates are:
Sincere love of children
Background in fitness (athletics, dance, sports, cheer / cheerleading, gymnastics, martial arts, exercise science, physical education, or related field)
Experience working with children
High energy, passion and hustle
Friendly, positive attitude
Flexible afternoon, weeknight and/or weekend schedule
Looking for a long-term position
Please apply through Indeed detailing why you want to become a Windy City Ninja instructor!  Please detail your availability in your response.
Thank you!
Overcome.  Persevere.  Achieve.