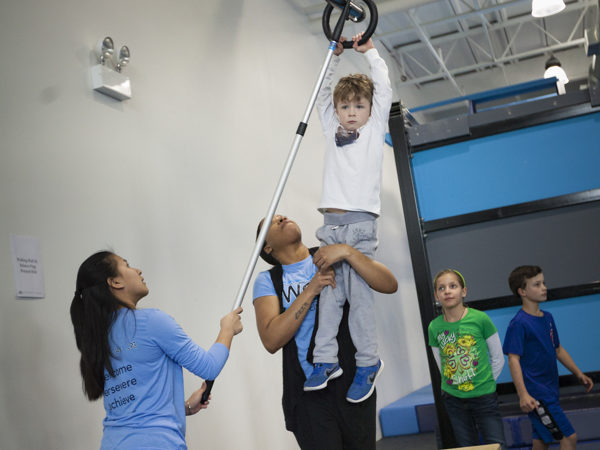 Open Position – Coach/Instructor
Windy City Ninjas, Chicago's newest fitness facility, has positions available at our awesome 10,000 square foot space located at Bradley Place. We are seeking energetic and athletic individuals with a sincere passion for children and fitness. This is a very active position involving high energy, hard work and hustle. It's also very rewarding to help children of all ages develop physically, cognitively and emotionally as they build confidence and self-esteem.
If you love working with kids, we'll train you to work in our high-energy, fun-filled ninja environment! Primary responsibilities will be working in the gym with kids for day-off camps, classes and parties. Weekdays from 9-3:30 shifts (5-6 per month), classes from 3:30-7:00 (couple per month) and weekend party support as needed are the primary needs we are looking to fill with this instructor/coach position.
Some of the qualities we look for in candidates are:
• Sincere love of children
• Background in fitness (athletics, dance, sports, cheer / cheerleading, gymnastics, martial arts, exercise science, physical education, or related field)
• Experience working with children
• High energy, passion and hustle
• Friendly, positive attitude, team player
• Flexible weekday schedule (9 – 3:30)
• Looking for a long-term position
Required experience:
Fitness: 1 year
Please send your resume and a note detailing why you want to become a Windy City Ninja instructor! Please detail your availability in your response.
info@windycityninjas.com