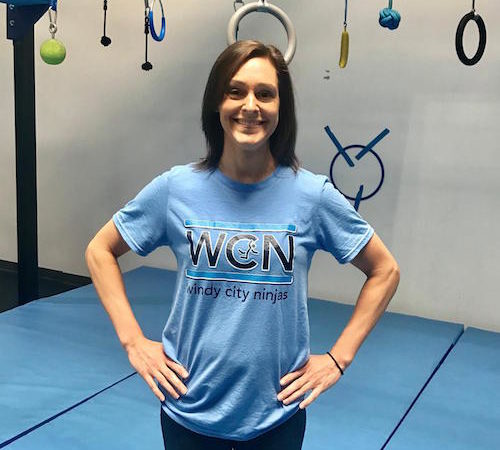 Get to know Windy City Ninjas Instructor Tamara Stephens!
How did you get involved in ninja warrior training?
As a fitness professional, yoga enthusiast, and former gymnast, ninja warrior training was a new challenge and playground for me. I am always looking for different ways to test my physical and mental capabilities. Conquering each new obstacle gives me that drive and rush.
What do you enjoy most about working with the kids in the gym?
I love seeing the excitement and joy on my athletes' faces when they conquer a new obstacle or skill. As coach, you know how hard they worked to get there. It's a wonderful feeling knowing you helped them conquer a fear, finally made a skill "click", or just being that coach that makes them want to be at WCN.
What have YOU learned in your time at WCN?
Always be flexible in your mind and body. I have seen athletes use techniques to conquer obstacles that I would have never thought of. My staff has similarly taught me that there are many ways to look at a task. Be open and creative!
Favorite obstacle?
Tilted ladder – I love that there are so many different techniques that you can use to successfully conquer it!
Advice for a first time visitor to Windy City Ninjas?
Come in with an open and positive attitude, WCN is your playground to a have fun! Every ninja has their strengths and areas to improve upon. Some obstacles will take more practice than others. Perseverance and believing in yourself are key. We have an amazing ninja community for both kids and adults in which we support each other and learn together.