Windy City Ninjas welcome the Mom & Son Club
November 10, 2018
6 – 7:30PM – $20 per participant includes PIZZA
$2 per participant will go back to club
Circuits and mother/son challenges

Please follow the instructions below to purchase a ticket for the event.
Please bring a pair of clean dry gym shoes.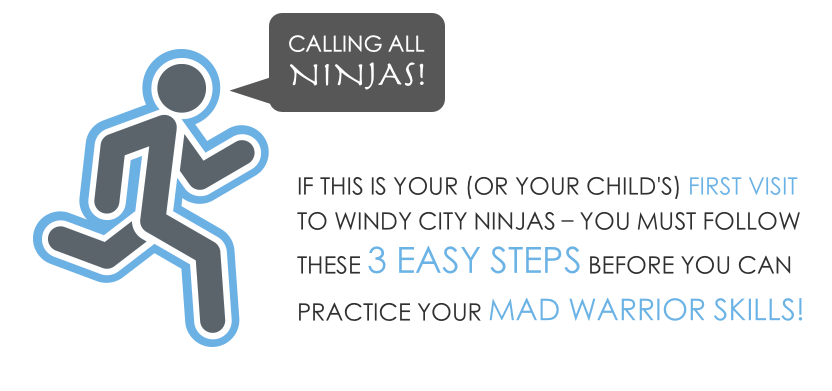 STEP 1. CREATE AN ACCOUNT IN YOUR NAME
– ADD YOUR CHILDREN THROUGH "ADD FAMILY MEMBER" – BE SURE TO INCLUDE BIRTHDATE AND GENDER FOR EACH CHILD – EVERY CHILD ATTENDING THIS EVENT MUST BE ADDED TO YOUR ACCOUNT.
– SCROLL DOWN PAGE TO REVIEW AND AGREE TO OUR POLICIES AND WAIVER
STEP 2. COME BACK TO OUR SITE AND SELECT THE EVENT FROM THE CALENDAR BELOW.

STEP 3. CHECKOUT AND PAY FOR EVENT.
IF YOU ARE AN EXISTING CLIENT, PLEASE JUST CHOOSE THE EVENT BELOW. PLEASE BE SURE YOUR CHILD HAS BEEN ADDED TO YOUR ACCOUNT THROUGH "ADD FAMILY MEMBER."