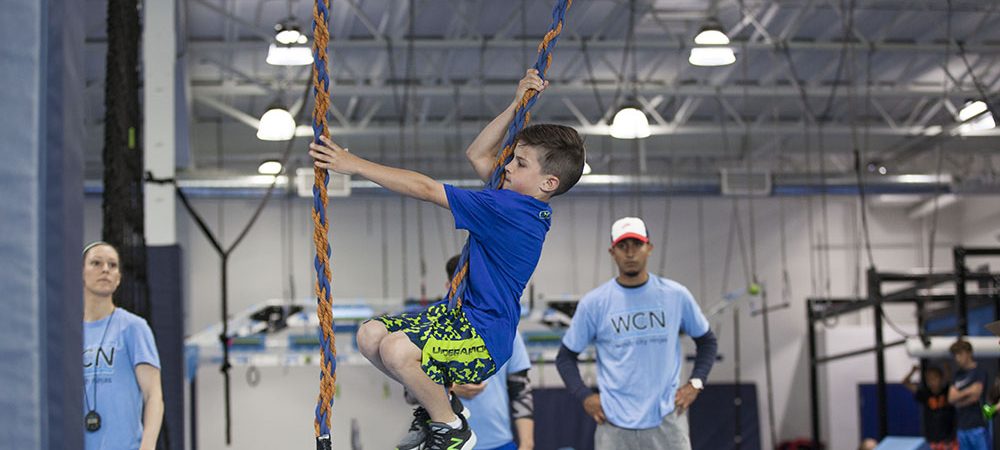 WCN – Chicago is hiring – Gym/Facility Manager and Sr Coaches!!!
Gym/Facility Manager
General Summary
We are seeking a PASSIONATE, HIGH ENERGY and POSITIVE Gym Manager for Windy City Ninjas. The right candidate is passionate, hustles and has a 'Get it Done' attitude. This position will be responsible for facility management, event management, staff scheduling, training and development, establishing policies and procedures… and MOST IMPORTANTLY…. always ensuring a safe, positive and fun environment for the kids. We will provide mentoring resources to assist and train the right person for this position. In summary, we're seeking a vibrant candidate with a strong work ethic to truly make this a great experience for the kids and grow this as a sport!
Requirements
Staff management and scheduling – Proactively manage staff scheduling for weekly class schedule and events to maximize effectiveness. Ensure proper coach to student ratios for classes and events
Hire and train new staff – Create job postings, interview candidates, and complete paperwork. Develop and implement training/onboarding with Program Manager for class/coaching, Mindbody system and operating procedures
Manage front desk operations – assisting all customers, completing all Mindbody software transactions, answering calls and administrative duties
Oversee gym during classes, parties, day-off camps and events to ensure safety.
Implement gym policies and procedures to ensure facility runs smoothly and staff perform all duties to the highest standard
Develop Coach/Instructors and conduct regular reviews with Program Manager
Conduct regular team meetings and safety and spotting clinics with coaches/instructors
Complete routine maintenance checks on all equipment and ensure coaches/instructors are always maintaining a safe environment.
Hustle, hungry, passionate, High and positive energy…A Doer!!
Passionate about working with kids
Children's' sports coaching experience – Being able to create a positive, fun and encouraging environment for our ninjas
Provide social media manager appropriate updates to maintain social media outlets
Provide Web Manager appropriate updates to maintain website accuracy and interest
QUALIFICATIONS
Bachelor's Degree
3+ years customer service experience
2+ years team management experience
1+ year facility management experience
Excellent organizational, communication, and writing skills
Ability to multitask in a fast-paced environment
Proficient in Microsoft Office (Excel, Word, Outlook)
Preferred experience working with children
Preferred experience working with Mindbody Software
About Windy City Ninjas
Our mission is to help kids overcome, persevere and achieve what they didn't know was possible…and to have that degree of fulfillment that we all know is so special! That is our brand of fun! We cater to adults also for sure, but our primary focus will be kids with structured, progressive classes to make them achieve what they didn't think possible. Our measure of success is the pride and excitement worn on the faces of these children as they conquer! We are going to make this a sustainable sport!
Of course, birthday parties and open gym time go hand in hand with our structured classes. Whether a first timer or a regular – kids will enjoy themselves as they climb and achieve in a celebratory environment with their friends.
Job Type: Full-time
Compensation: Salary plus tips for birthday parties (significant gratuities)
Sr Coach
Windy City Ninjas, Chicago's premier obstacle and fitness facility, has a Sr Coach position available at our awesome 10,000 square foot space located at Bradley Place. We are seeking an energetic and athletic individual with a sincere passion for children and fitness. This is a very active position involving high energy, hard work, and hustle. It's also very rewarding to help children of all ages develop physically, cognitively and emotionally as they build confidence and self-esteem.
If you love working with kids…and adults, we'll train you to work in our high-energy, passionate ninja environment! Primary responsibilities will be coaching kid's and adult ninja classes, instructing in the gym with kids for day-off camps and parties. Estimated weekly hours of 10-20.
Some of the qualities we look for in candidates are:
Background in fitness (athletics, dance, sports, cheer / cheerleading, gymnastics, martial arts, exercise science, physical education, or related field)
Availability: Weekdays after 3pm. Weekends – afternoons and evenings. Preferred 9:00 am -3:30 pm for summer camp assistance
Certified trainer preferred– CSCC (Certified strength and conditioning coach) personal trainer, group fitness instructor, etc.
Sincere passion for working with children
High and positive energy
Kids' coaching experience is a must
Opportunity to teach adult classes and assist adult open gyms
Experience in developing class / group training programming
Experience working with children
Friendly, positive attitude, team player
Looking for a long-term position
Please send your resume and a note detailing why you would like to become a Senior Coach at Windy City Ninjas!
Thank you!
Overcome. Persevere. Achieve.
Job Type: Part-time
Salary: $14.00 to $18.00 /hour